Introduction
In this post, you will learn what is Kismet and how to work with the tool and I am sure that by end of the post, You will be familiar with using the tool.
What does kismet tool do❓
Kismet is a "Network sniffer tool" and also an IDS (Intrusion detection sensor) tool. This tool generally sniffs through 802.11 layers 2 traffic. 802.11 includes 802.11b, 802.11g, 802.11a etc.,
The tool works on a machine with a wireless card, Where it sniffs networks and displays the output.
The special feature of this tool is having IDS (sensor) and the tool is developed by Mike Kershaw and written in C++ Language.
Advertisement
To read more about kismet [click here]
How to use Kismet
It is very simple to use the Kismet tool, Just follow the below steps and I am sure by end of the last step you will be able to monitor your wifi using kismet.
If you have any doubt comment down below.
Step1: Installing kismet
To install kismet just do a git clone of the kismet repository like this
git clone https://www.kismetwireless.net/git/kismet.git
Once the tool is installed create your own directory and from now on let's work from there.
Step2: Enabling your wireless card
Firstly, Insert your wireless card and then enter ifconfig to check the Wlan is working.
Once you see your wireless network, Now let's enable airmon-ng
sudo airmon-ng start Wlan0
Once airmon-ng is enabled to ensure it is started just enter iwconfig or ifconfig

Step3: Start kismet
To start kismet just enter
kismet -c YourCardNameMon
kismet -c wlan0mon
-c: specify the capture source
Advertisement
Now you will be capturing the Wlan0 packets or you will be redirected to this interface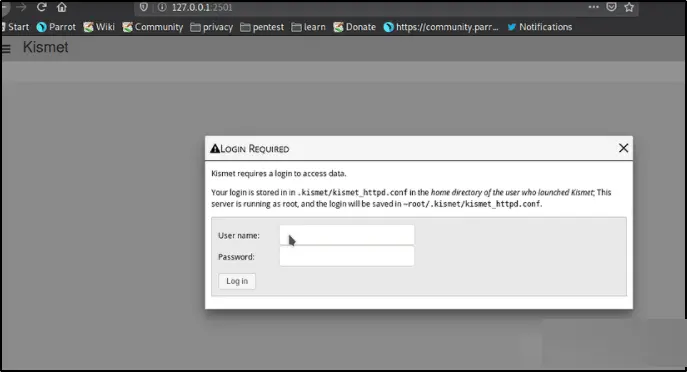 Just enter the username and password and now you will be started to capture the packets.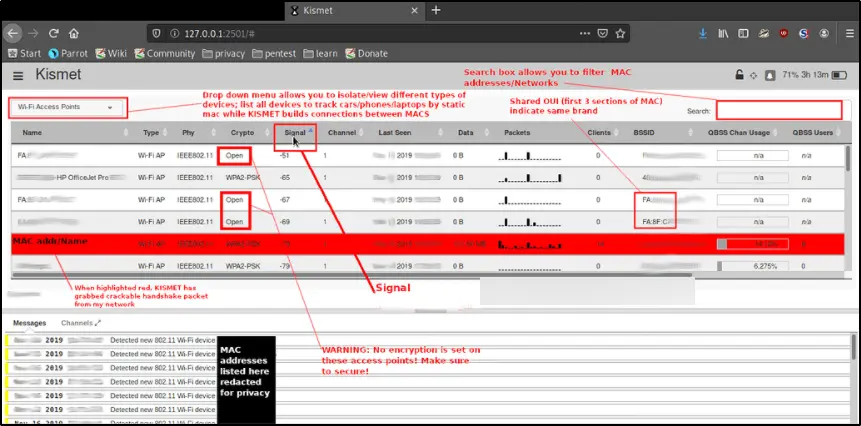 Conclusion
Kismet is a great tool for monitoring networks and I recommend my readers to use this tool and If you wanna read more about the tool visit nullbyte.
Advertisement
---
Also Read: Wireless attack using Air-crack -ng
Also Read: Wifi password cracking using fern