Introduction
In this post, you will learn what is Nessus and how does it works and also you will learn the different scans I use in the Nessus tool. And also below is the video format of the post do check and support me there also
Video:
What is Nessus ❓
Nessus stands for Numerical Evaluation of Stochastic Structures Under Stress. The tool is a Network and also a vulnerability scanner. Users mostly use this tool for scanning vulnerabilities in a Network.
The tools are developed and distributed by tenable INC. The tool has got many awards for the best vulnerability scanner and according to me, it is the best vulnerability scanner.
The tool is in a GUI format. This attack is an Internal reconnaissance attack. The favourite part of this tool is it can scan the networks and display the weak and strong passwords in an arranged manner.
Also Read: Angry IP scanning full tutorial from beginning
Advertisement
Who developed the Nessus tool
The tool was developed by a company name called tenable or you can call it nessus. This is one of the famous vulnerability analysis tools, which is mostly used by professionals only and also for beginners this tool makes their job easier and make them noob to noobier.
The tool is available for Windows, Linux and also for mac and even in other famous OS.
How to install nessus tool
The installation process in Nessus is a little bit complicated so, watch the video I have embedded at the start of the post. And your exact answer for installing Nessus properly for any OS will be there.
Features available in the nessus tool
Vulnerability Scanning
Asset Discovery
Network Scanning
Vulnerability Assessment
Prioritization
Policy Management
Web Scanning
Advertisement
How to use nessus tool
Once you installed the tool just open a web browser and type https://localhost:8834
Once you enter the login page now, follow the below examples carefully so, by end of this post you will be familiar with the tool that is all I can say, my friend.
Example1: Host discovery
Lets do host discovery, using the tool
Once you click and get inside just fill up the details as I did, The target is you can enter what you want.
Once you filled in the detail just give save and you will be redirected to this page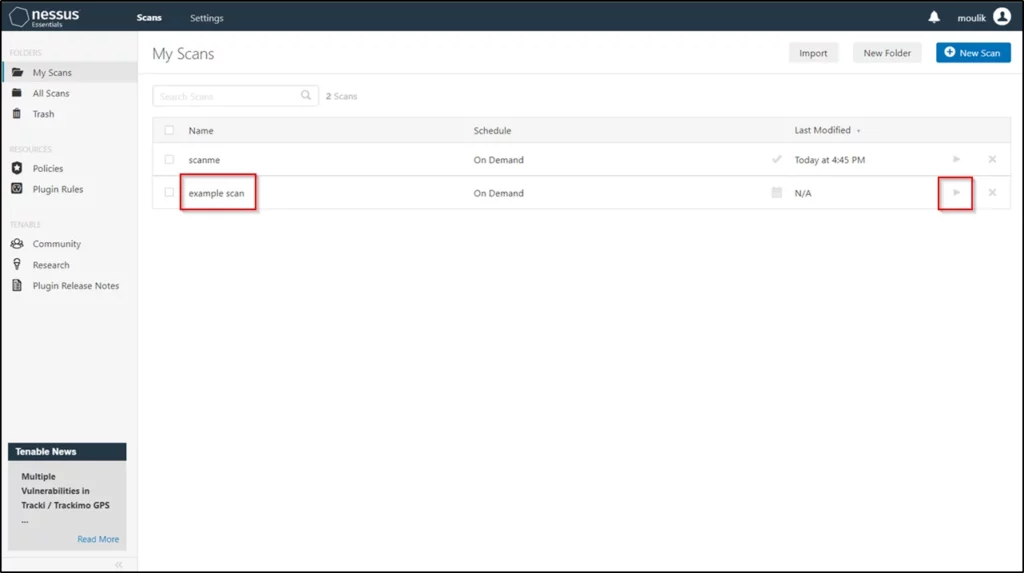 Now just click play against the scan name you mentioned and once you click the play button the scan starts to run.
If you click on the scan you can see the details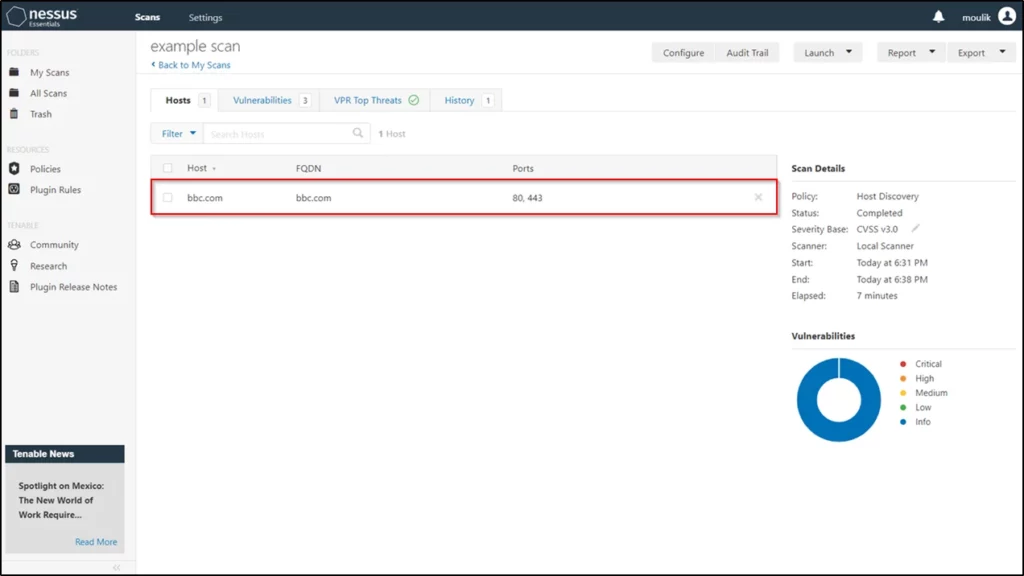 Advertisement
Example2: Malware scan
In this example, we will be doing a malware scan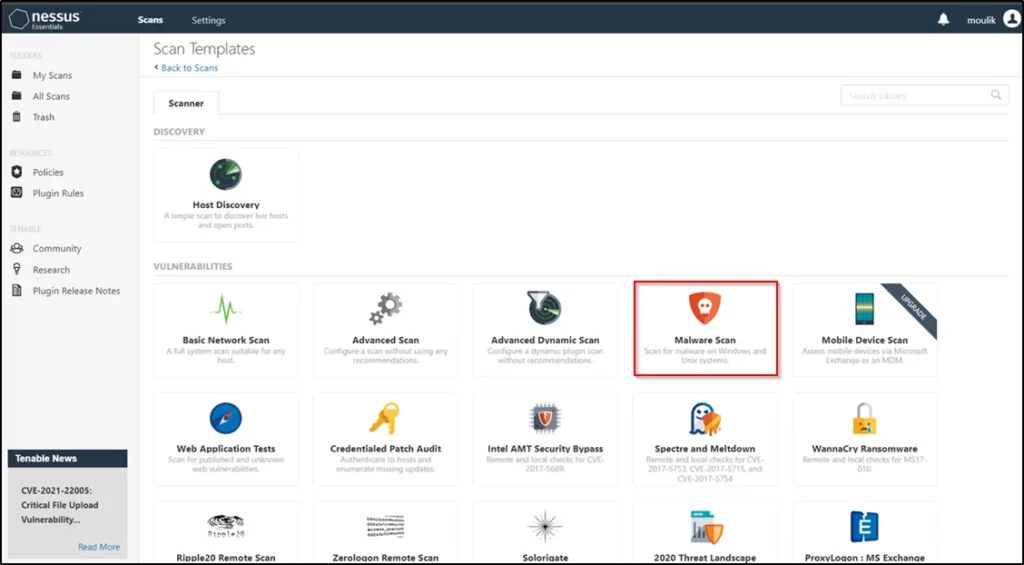 Once you click just fill the forms as we did earlier like this
Once give save and run the scan you will see the malware scan results in something like this
Conclusion
I have taught only two examples and you can just click on the video format of the post to see more examples. So, I recommend you to watch that video and wait according to my knowledge this is an awesome tool. See you in the next post
Advertisement
---
Also Read: Nikto full tutorial for dummies