1. Anand Prakash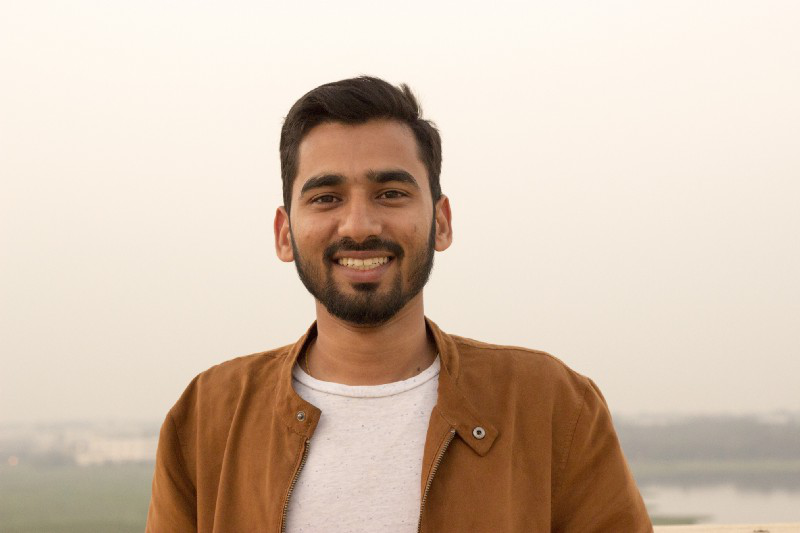 Anand Prakash is a prolific security researcher who is famous for finding bugs in some of the world's most popular apps and websites.
Through "bug bounties" — large cash prizes he earns from companies in exchange for successfully hacking their systems and showing them their security flaws.
Anand is supremely good at what he does, having discovered vulnerabilities at companies like Facebook, Twitter, and Uber.
For the past 5 years, Facebook has ranked Anand as one of their top bounty hunters. And on Twitter's bounty program, he is ranked #3 worldwide.
Anand's reputation as a hacker must lead to him being featured in Forbes "30 under 30" for enterprise technology in Asia and a major Indian news website declared Anand "one of India's best known white hat hackers."
After studying computer science at Tamil Nadu's prestigious Vellore Institute of Technology, Anand worked as a penetration tester and security engineer at companies like Flipkart.
Then in 2016, Anand struck out on his own, creating a security consultancy called AppSecure. There he works with some of India's most renowned startups and multinational corporations. He also works with businesses worldwide.
Anand has personally helped more than 400 companies around the world become more secure.
2. Manan Shah
Manan Shah is an Indian entrepreneur, author, and ethical hacker. He is the Founder and CEO of Avalance Global Solutions an online cybersecurity company that is involved in securing government and enterprise digital setups.
Manan has written books on cybersecurity, ethical hacking, and web defense. His work mostly involves OS-based tips and tricks, proxy websites, and lifestyle. His frequent technology writes in the Indian media such as times, technology magazines, and newspapers.
He is a regular speaker on various verticals of Information Security and Entrepreneurship at International Forums like CII, ASSOCHAM, DSCI, TiE, TED (conference), and Vibrant Gujarat Summit. He is also the convener of BJP IT Cell Vadodara, Gujarat, and a part of General Elections.
Worked Anti-Piracy for Netflix and Amazon Prime. He focuses on the discovery of computer and network security vulnerabilities with a special focus on telecommunication and satellite systems. He has also worked for government agencies and corporations to foolproof their system against terrorist attacks and is now working on securing digital India's smart city concept.
He has no college degree.
3. Trishneet Arora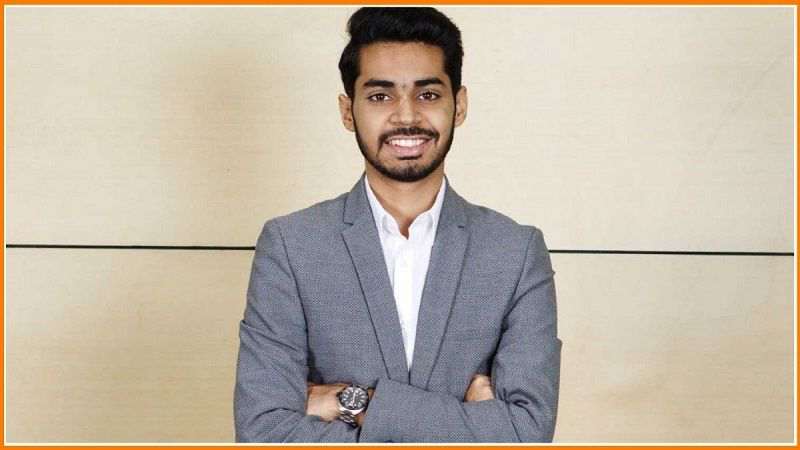 Trishneet Arora is an author, a self-described friendly hacker, and the founder and CEO of cybersecurity startup TAC Security Solutions. The India-based company performs Vulnerability Assessment and Penetration Testing for corporate identifying weaknesses in their cybersecurity.
He failed in standard 8th and dropped out of school, but his technical knowledge led him to cross a milestone in his professional career. Trishneet mastered the skill of ethical hacking as a teenager, and even wrote a book on it titled, "The Hacking Era". Soon after, he started working on cyber-crime cases for the Indian police, and he was approached by the Punjab police to conduct a training session with them on cyber-crime investigation and forensics.
He is bestowed with the Entrepreneur of the Year award in 2020 by the Entrepreneur magazine in the Security Services Category. He was named in the Fortune 40 Under 40 2019 list of India's Brightest Business Minds. He was listed in Forbes 30 Under 30 2018 Asia list.
4. Vivek Ramachandran

Vivek Ramachandran is the Founder and Chief Trainer at Pentester Academy.
He discovered the Caffe Latte attack, broke WEP Cloaking – a WEP protection schema, conceptualized enterprise Wi-Fi Backdoors, and created Chellam, the world's first Wi-Fi Firewall.
He is also the author of multiple five-star rated books which have together sold over 13,000+ copies worldwide and have been translated to multiple languages.
Vivek started SecurityTube.net in2007, a YouTube for security that currently aggregates the largest collection of security research videos on the web. SecurityTube Training and Pentester Academy now serve thousands of customers from over 90 countries worldwide.
He also conducts in-person training in the US, Europe, and Asia. Vivek's work on wireless security has been quoted in BBC online, InfoWorld, MacWorld.
He has spoken/trained at top conferences around the world including Black Hat USA, Europe, and Abu Dhabi, Defcon, Hacktivity, Brucon, Security Byte, Security Zone, Nullcon, C0C0n, etc. Vivek has over a decade of experience in security and has a keen interest in the areas of Wireless, Mobile, Network and Web Application Pentesting, Shell coding, Reversing, and Exploit Research. He loves programming in Python, C, and Assembly.
5. Falgun Rathod
Falgun Rathod born in Ahmedabad completed his schooling at St Joseph High School, At School time he was engaged with Sports Activities. He is a Gold Medalist in the National Level Thang Tha Championship organized by ThangTa Federation of India in 2005, Gold Medal in District Level Wushu Championship by Gujarat Wushu Association in 2006. His interest in computers started in the year 2008 after High School Education.
Falgun Rathod has been a guest speaker at Raksha Shakti University, among others. He is known for his Hack into Asia's Largest and Secured E-Governance Website, i.e. Ahmedabad Municipal Corporation.
He is acknowledged as a distinguished learner by IGNOU. His Company Cyber Octet awarded as India's top 25 promising cybersecurity companies of India. He is a Founder and Mentor at India's First Bugbounty Program BugsXploration. He is the first Indian to be featured on the cover page of the security magazine PENTEST. He holds various International Certifications such as US-CERT and UNDSS and acknowledges by the Indian Government. He is listed in the top ten cybercops of India by India Today and one of the top ten ethical hackers of India by Silicon India Magazine.
Falgun Rathod has detected and been involved in monitoring various terrorist activities happening on the Internet and Social Networking websites like Facebook and Twitter. He claimed to be the first to information on Aazam Khan alias Abu Jundal who was the main handler of the Mumbai 26/11 Attacks to the law enforcement agencies.