Introduction
In this post, I have given an overview or summary of the Nessus tool. I am not teaching how to work with this tool and I have separately written a post on how to work with this tool. The post is available in the hacking tools menu.
What is Nessus?
Nessus stands for Numerical Evaluation of Stochastic Structures Under Stress. The tool is a Network and also a vulnerability scanner. Users mostly use this tool for scanning vulnerabilities in a Network.
The tools are developed and distributed by tenable INC. The tool has got many awards for the best vulnerability scanner and according to me, it is the best vulnerability scanner.
The tool is in a GUI format. This attack is an Internal reconnaissance attack. The favourite part of this tool is it can scan the networks and display the weak and strong passwords in an arranged manner.
Also Read: What do Cain and Abel do
Who can use Nessus?
Nessus can be used by any user, Which means the tool supports Windows, Linux and macOS.
Also Read: What is Nikto – An Overview
How Nessus works?
Firstly, the user should enter the tool and he/she will be seeing a GUI format and then just enter the targeted Network address. And the tool will find the vulnerabilities and display them in an arranged format.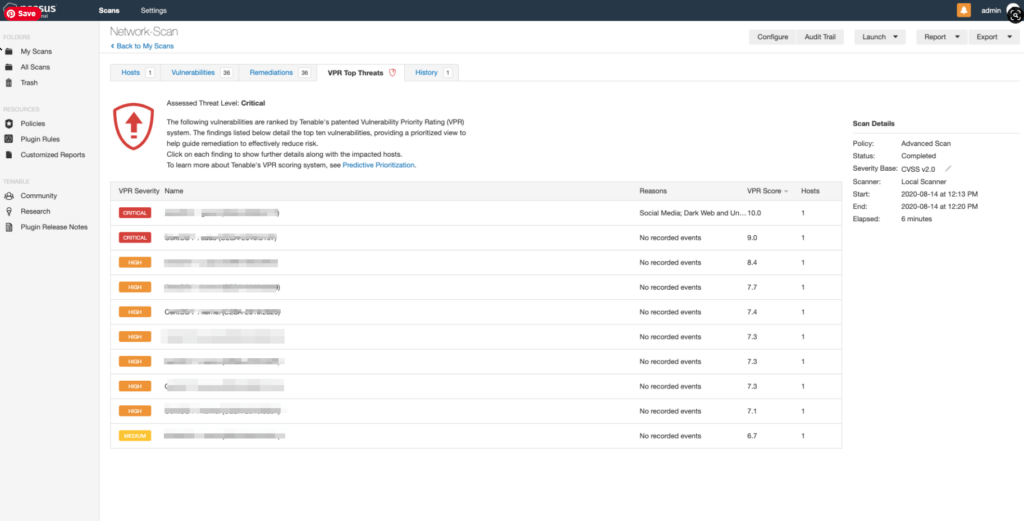 This tool is capable of calling external tools also, for gathering more information and it can call external tools like THC hydra or john the ripper for password cracking. The tool can also perform network monitoring.
In industries, the tool is used for continuous network monitoring. Can be helpful against DDoS attacks.
When I say the tool can bring the external tools into the information gathering process Nmap will play a major role. And find the Network script command in its own language.
---
Also Read: What is the Kismet tool?
Also Read: An overview of Aircrack-ng
Read: What is Wireshark?