Introduction
In this post, you will learn about the shodan tool and it is one of the best information-gathering tools out there on google.
By end of this post, you will be familiar with the shodan tool and below is the video format of the post, check it out 👇🏾
Video:
What is Shodan ❓
Shodan is an Information gathering website and it is also called "Dark Google" or "Hackers google"
You may ask what does the shodan website do?
Basically, using the shodan website we can search for publicly available computers, IoT devices and if your luck is awesome you may also find the credentials to access the password and IoT devices.
Almost, Every place in the world is covered by the shodan site, Which means we can see any devices from all the different continents.
There is a free version and a pro version and I have a pro version. I personally tell to people to get a pro version of shodan.
Because The shodan site is combined of tons of information.
To access the shodan site: shodan.io 👇🏾
Advertisment
How to use shodan site 👇🏾
Just follow the below examples and I am sure that by end of this post you will be familiar with using the tool.
Example1, searching target
When entering into shodan.io you can see this interface 👇🏾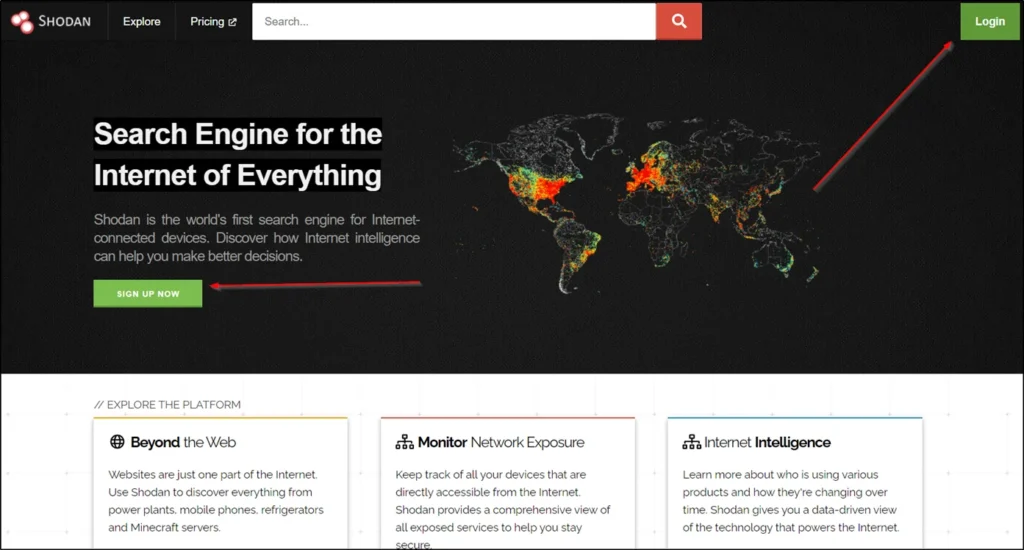 First of go and log in or register for a new account. You can also use a Google account to signup.
So, in the first example, we will see how to use the search bar.
Let's assume that you know a random target and you just enter into search option you can find some awesome information.
For eg: Iam just entering the cisco router in the search.
From the above screenshot, we can see all the router screenshots that are awesome. Also on the left side menu, you can see the total result, country, open ports, organisation, product, OS.
All this are great information.
As Kaspersky said most of the IoT devices use default passwords and all these are publicly available and Iam sure that all these cisco routers are having default passwords.
Advertisment
Example2, Hostname and Country
Now, using the hostname and country to filter out the result, the target I am searching for is IIS servers running IIS 8.0 in Microsoft and the country is the US
IIS 8.0 Hostname: microsoft.com Country: US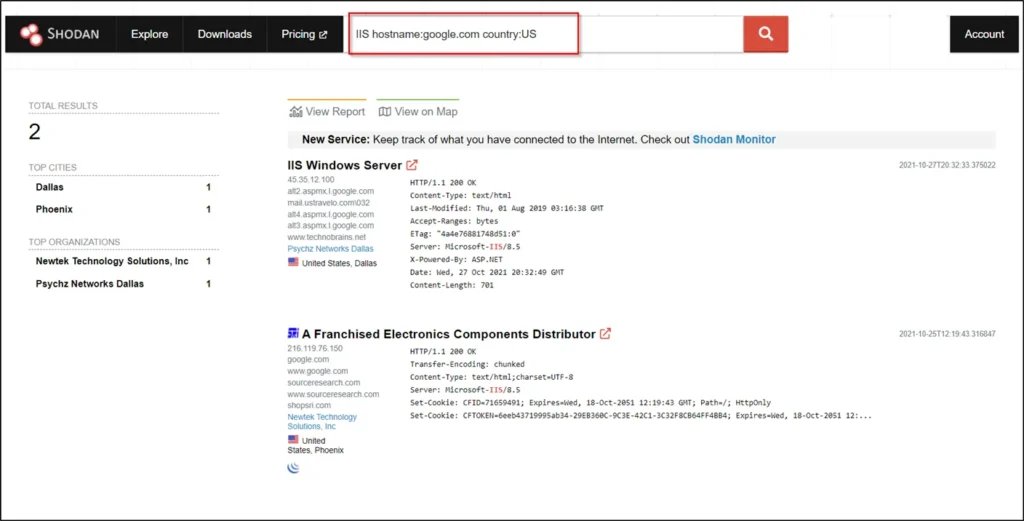 Example3, City and Country command
The City and Country commands allow you to narrow down the geographic location of your
searches.
country:US city:Memphis
Example4, Hostname, command
Scan an entire domain with the hostname command
hostname:google
You can also use the full form of the domain name or the URL
Example5, Net command
Scan a single IP or a whole netblock range using the net command.
net:192.168.1.10
net:192.168.1.0/24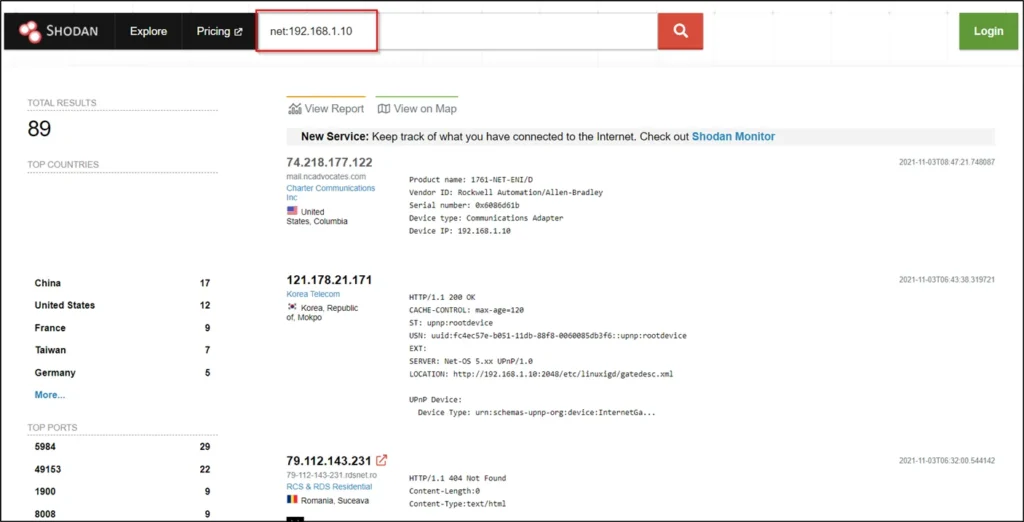 Example6, Title command
You can also search for items using the Title command
title:"Server Room"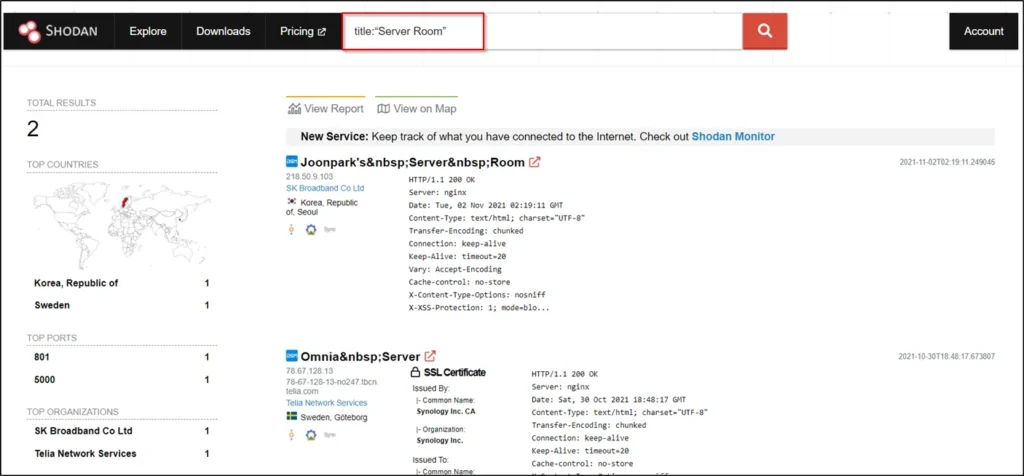 Example7, KEYWORD Search
Probably the most popular way to search Shodan is using a body keyword search.
apache/2.2.8 200 ok
Conclusion
Shodan is an awesome site where you can get unbelievable information and it is the best site for information gathering. I hope this post helped you a lot. Read my other latest blogs ????????
Advertisment
---
Also Read: Information gathering using the parsero tool
Also Read: Recon-ng full tutorial