Introduction
In this post, You will learn what is MSFconsole and how it is used and below is the video format of the post, check it out.
If you haven't read Lesson 1 to Lesson 4 [Click here]
What is MSFconsole ❓
MSFconsole is the most popular interface after MSFCLI in the Metasploit framework. The MSF console is where we can interact and exploit and do a lot of stuff.
As MSFCLI doesn't exist anymore the MSFconsole is the main and popular interface in Metasploit.
The MSFconsole is different from MSFCLI and more difficult to learn the syntax. If you follow the course along with me, I am sure that you will understand the syntax too.
Opening MSFconsole
To open msfconsole just enter msfconsole on your terminal. You can find the msfconsole directory here /usr/share/metasploit-framework/msfconsole.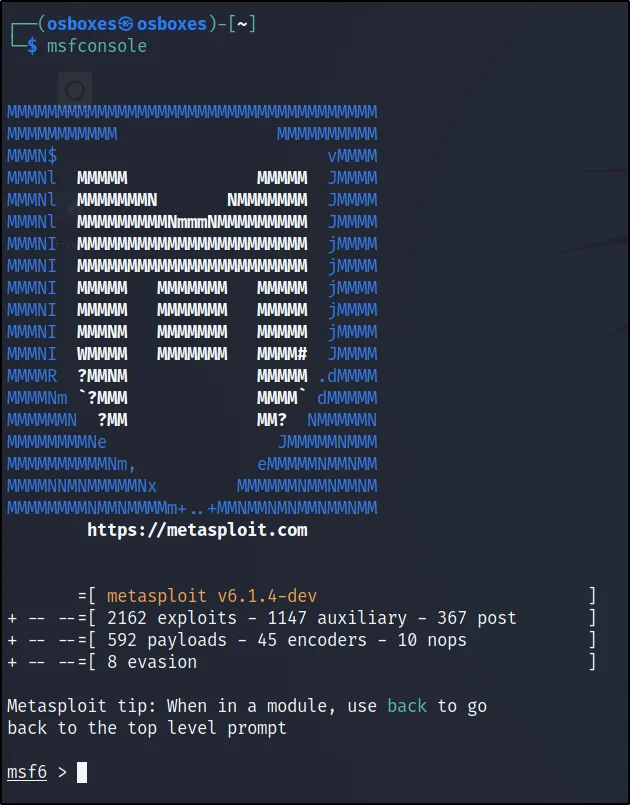 How to use the Command prompt in Metasploit
In the Metasploit command prompt most of the time we will be using only these commands;
use
set
show
info
exploit
run
In the next lesson let's learn how to use the Metasploit commands and also we will be exploring different Modules.