Introduction
In this post, you will learn what is DoS definition is? And how DoS(Denial of service attack) works.
What is DoS Attack?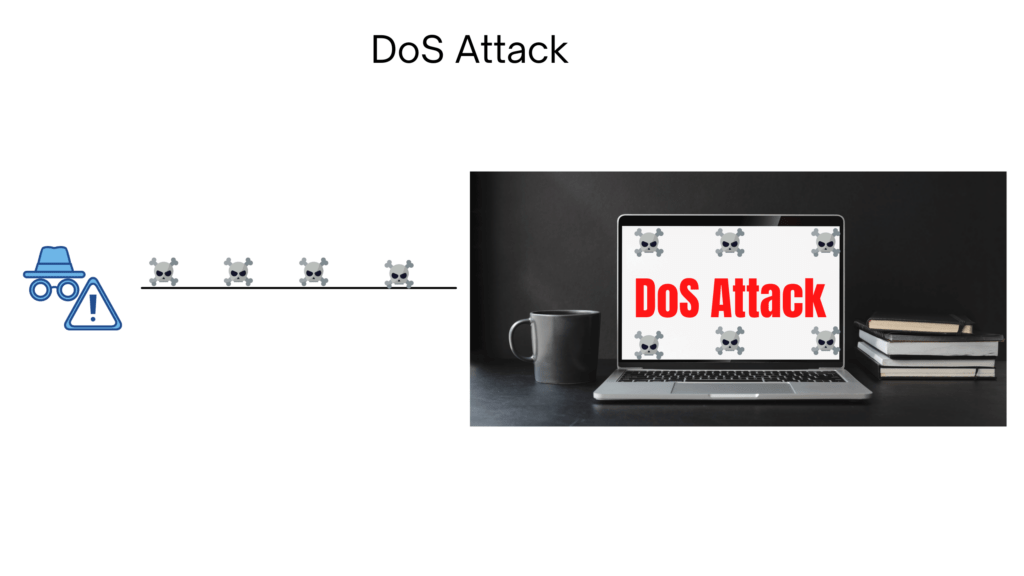 DoS stands for denial of service attack and it is a type of cyberattack. The primary target of this DoS attack is to shut down the flow of the internet in an organisation.
Which means making the network inaccessible to the users. The DoS can complete the task by flooding traffic or sending malicious codes which can crash the Network.
A DoS(denial of service) attack did by a single computer and that's why it is called Denial of service. If clusters of computers are involved in crashing a Network called DDoS.
Also Read: What is Incident Response (IR)
How DoS Attack works Exactly!
There are two ways DoS can work they are;
Flooding service
Crashing service
Crashing service is a passive attack. But the primary attacks in DoS are sending more traffic where the domain can't handle it and at one point the domain should be crashed and gone offline.
DoS is separated into two parts;
Buffer overflow attack
Flood attack
Also Read: Difference between Red, Blue and Purple team
Buffer overflow attack
This is a type of denial of service attack. Consumes all the hard disk space and memory and CPU time. As a result, the domain is crashed. Or there be some different behaviours in the server.
Flood Attack
The flood attack separated into two parts;
ICMP flood
It is a type of denial of service. Misconfigured network device sends spoofed packets that ping every computer in the flow of Network. Instead of ping a single device, ping a multiple will result in crashing the server. Also known as a smurf attack or ping attack.
SYN flood
This is also the type of DoS attack. I personally like the mechanism of the work here. Firstly it requests to connect to a server but never completes the handshake which will result in a crash of the server.
Also Read: What is Blue Team in cybersecurity
How to find users affected by DoS attack
I have mentioned three possible ways;
Too much buffering in a server or site.
Load time of a site is slower.
Sudden connection lost in the same network.
---
Also Read: What is the Red team doing in cybersecurity
Also Read: 12Real and famous cyberattacks in real-world